Andrej Lapajne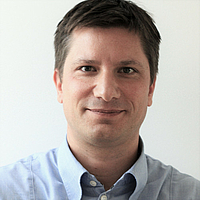 Andrej is the founder of Zebra BI and a founding member of the IBCS Association. In his 20+ years of experience as a consultant, Andrej has implemented reporting systems and BI dashboards across a wide range of industries including pharma, telco, retail, FMCG, manufacturing, insurance, banking, energy, media, public sector, and the high tech industry.
In the last 5 years, Andrej has led the Zebra BI team in developing the world's first fully responsive visuals for Power BI as well as the popular Zebra BI Excel Add-In (https://zebra.bi).
As a speaker, Andrej has lectured at McKinsey&Co. in NYC, the AFP Annual Conference in Denver, DataSummit and Power Platform Summit conferences in Europe, IBCS annual conferences, Power BI World Tour, and at many other international conferences and events. He is a guest lecturer at Faculties of Economics and Computer Science and Informatics in Ljubljana.
Zurück