Bernie Smith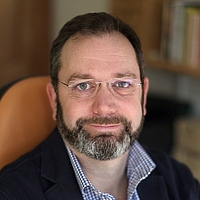 Bernie Smith, founder of Made to Measure KPIs, trains and coaches businesses to develop meaningful KPIs and present their management information in the clearest possible way to support good decision-making.
His approach has been adopted by many organisations, including Airbus, HSBC, UBS, Lloyd's Register, Credit Suisse, Royal Bank of Scotland, LloydsTSB and many others. He has written twenty books on KPIs, regularly tops this category on Amazon and is a frequent key-note speaker on performance measurement.
Earlier in his career, Bernie, who qualified as a professional engineer, worked as a consultant leading teams delivering exceptional operational improvement in blue-chip companies using Lean and Six Sigma approaches. This broad industry experience has given him a unique perspective when it comes to developing KPIs to improve organisational performance.
Bernie lives in Sheffield, UK, with his wife Liz, two children and some underused exercise equipment.
Zurück